Main Menu

Gambling Laws in America
When it comes to gambling laws, the United States is a little more stringent than other comparable nations, such as Canada and the United Kingdom. We've prepared a concise summary on the matter for those interested, but would advise any Americans to check their own legal situation as this article does not constitute lawful advice and the situation can change quickly.
Gambling Laws in America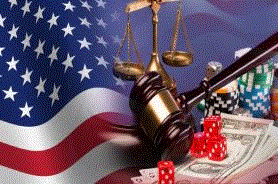 The rise of the internet has fundamentally altered the way in which betting works for many people, both in America and across the wider world. Early laws were drafted in the USA during the late 1990s, but, although introduced in the Senate, never actually passed.
Legislative moves were subsequently passed in America, largely curbing online betting, but the tide turned somewhat in 2010 when the New Jersey state Senate passed legislation overtly legalising a certain type of online betting. The bill (S490) permitted in-State firms to take bets on casino games and poker games.
In March 2016, PokerStars was allowed to operate legally in New Jersey, marking a significant milestone in the rising legal acceptance of gambling in America.
Current Gambling Laws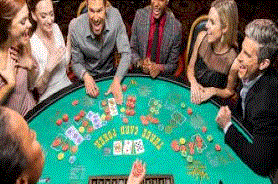 The good news for players from America is that betting online is legal under US federal law. However, this does fall under the umbrella of the individual states, which may prohibit or permit betting as they see fit. Hawaii and Utah, for example, take very dim views of betting. Nevada and Louisiana, by contrast, allow casinos throughout the state, although this is exceptionally liberal by US standards.
The Unlawful Internet Gambling Enforcement Act of 2006 (UIGEA) does not outlaw online betting specifically, but does prohibit financial transactions with online betting firms. This spotty approach has led to American players being forbidden from accessing some offshore casinos whilst others have circumvented UIGEA, leading to criticism of the current state of the law.
However, as mentioned above, UIGEA makes illegal the transfer of funds, not the betting itself. Indeed, players are very unlikely to be prosecuted. If such a thing happens, then the banks and card companies are the ones likely to get it in the neck for doing business with betting sites, rather than the player.
The problem can come with state laws, which vary wildly. The upside is that legal moves regarding gambling laws (in the online world) are, as per UIGEA, aimed more at companies than individual players, so if you accidentally trip up then the odds are you won't be in trouble (that said, do check your state legislation).
Summary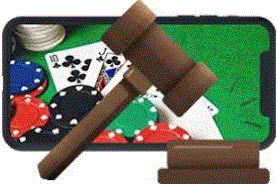 In short, it's complicated. The lack of clarity around UIGEA, the cocktail of federal and state legislation, and the fact that some states are pushing for more liberalization and others have movements trying to ban online betting altogether make things murky. But, as mentioned, the good thing for players is that legislation is mostly crafted with firms in mind, rather than individual gamblers. And gambling itself is not illegal on a federal level.
To conclude, players from America are mostly alright betting online, provided that doesn't contravene state legislation. Disclaimer: this article is written to be as accurate as possible but the author is not a lawyer and this does not constitute legal advice so please do check the situation out for yourself.